All posts in November 2014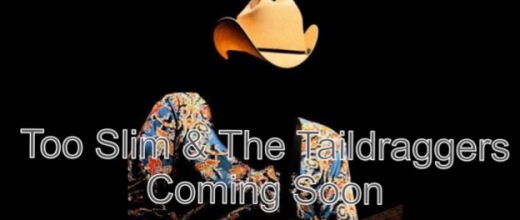 Lets Rally around Tim "Too Slim " Langford of Too Slim and the Taildraggers who needs our support through his Cancer Journey.
Tim "Too Slim" Langford is a touring musician and band leader of the band Too Slim and the Taildraggers. Tim has toured several countries, the US and Canada, he has toured his entire life. Tim was recently diagnosed with Cancer and will be having surgery on December 4th to remove the cancer and lymph nodes in Nashville TN. Tim normally tours year round, but will be having to take time off to recoup from his surgery, as well as determine if there will be further medical needs. Tim as a touring musician has band members who count on him as well, and he feels the need to take care of them during this time too. He counts on his touring income to survive on and he has had to cancel some of his touring dates. Tim will have medical expenses and his band expenses continue whether or not he is touring. Tim is very humble and has a very difficult time asking for help, yet he is always the first to play a benefit or give to the needy, help the homeless, raise money for dog rescues, you name it, he is there. Now it is his time and he needs help. He won't ask, but I will ask for him. Tim is a very shy generous individual that would give you the shirt off of his back and actually he has!! He rescues, dogs, gives to shelters in Seattle (former home town) gives to the people standing at the freeways with papers. He actually had an elderly gentleman come to his door on New Years Eve this past year, so Tim talked with him for quite some time, fed him, and gave him money to get into a shelter as it was very cold that night. Tim's cancer came as quite a shock, he just went in for a physical and found he had cancer. I believe whenever we hear the BIG C it is a very scary thing no matter what. We are praying that TIm's cancer will be removed and that will be the end of it, but until then, Tim needs some help financially taking care of himself, his medical bills, his family, his band, and hopefully that will be the end of his Cancer story. Please consider helping…. you may want to consider at least a minimum donation of $31.00 Tim's birthday is 10/31!!
Tim has Charted on Billboard Top Blue Album Chart – Heat Seekers Albums numerous times with 4 of his releases
Too Slim and the Taildraggers have 11 Studio releases – and several live albums. TIm has 3 solo releases.
Tim is a songwriter, he has written over 160 songs
Tim last two studio releases were produced by Tom Hambridge
Tim has been won numerous awards including awards for Best Guitarist,Best Band, Best Album, Best Slide Guitarist. He has also been nominated for a BMA award from the Blues Foundation for best Blues/Rock Album. He has had two of his Cd's nominated for Best Blues/Rock album at the Blues Blast Music Awards. He is a Hall of Fame Member in 3 Blues Societies and has received a Lifetime Achievement Award from the Washington Blues Society.
http:www.tooslim.org
http://www.giveforward.com/fundraisers?query=Tim+Too+Slim+Langford+Cancer+Fund