500 Words from Adam Hunt- The History of FUZZ!!!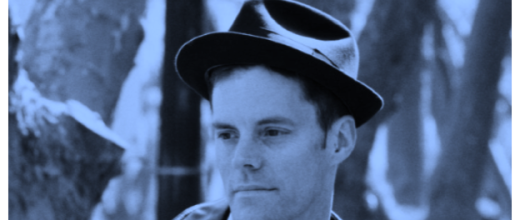 As promised here is our first installment of 500 words from Adam Hunt.
Adam P Hunt is a freelance writer who has previously written for The Library Journal and Premier Guitar Magazine. We are so happy to have him join us here at Guitar Radio Show.com.
500 Words From Adam P Hunt
History of Fuzz
Whether it's a snarling mass of bee-dogs or a subtle hair around the edges of a decaying note fuzz has been an integral part of rock 'n' roll from the very start. Depending whom you believe fuzz was first appeared on record with the Jackie Brenston/Ike Turner tune "Rocket 88" in 1951.
Legend has it that Willie Kizart's ratty guitar tone was due to a damaged amplifier that was either soaked with rain after being strapped roof of a car or as a result of being dropped on the ground. Whatever the cause the fat, honky, rough around the edges sound blended perfectly with the in-your-face sax and Jackie Brenston's husky vocals.
While "Rocket 88" may not be the first rock 'n' roll song in recorded history (some sources site Goree Carter's 1949 "Rock Awhile") it is still as hot as an Oldsmobile with a bum thermostat and bad oil pressure.
Another early example of early distortion/fuzz sounds can also be heard on the 1950 recording "Boogie in the Park" by Joe Hill, Howlin' Wolf's 1951 "How Many More Years" (with Willie Johnson on guitar) and of course 1958's "Rumble" by Link Wray & his Ray Men.
Early fuzz tones were due in part to either damaged equipment, low watt amplifiers being ran wide open with a big box guitar, or, as in the case with Link Wray, razor sliced speaker cones but after this point the history of fuzz gets a little… uh… fuzzy.
Del Halterman's book "Walk-Don't-Run-The Story of the Ventures" talks hints quite broadly at some innovative pedals created by guitarist Orville "Red" Rhodes but it seems that "Red's" pedals were not commercially available.
Credit for the first fuzz pedal goes to a radio technician, Revis Hobbs. Working on the behest of The Ventures producer Lee Hazlewood Hobbs and recording engineer Glenn Snoddy would reverse engineered a faulty transformer on the a defective mixing consul that caused session guitarist Grady Martin's "tic tack bass" to distort on the end of Marty Robbins 1961 hit "Don't Worry".
The result of Hobbs and Snoddy's efforts would result in the first commercially available fuzz pedal, the FZ-1 and the FZ-1A Maestro Fuzz-Tone, by Gibson.
Like many of Gibson's avant garde designs the Maestro Fuzz-Tone was not an immediate success. The pedal was initially geared towards country players and even Les Paul's name was attached to some of the Fuzz-Tone's early literature.
It seems that the Fuzz-Tone was destined for obscurity that is until Keith Richards got hold of one. When it came time to record the song "Satisfaction" Richards said, "I was imagining horns, trying to imitate their sound to put on the track later when we recorded. I'd already heard the riff in my head, the way Otis Redding did it later, thinking this is gonna be the horn line. But we didn't have any horns… The fuzz tone came in handy so I could give a shape to what the horns were supposed to do".