500 Words with Adam P Hunt- Alternative Woods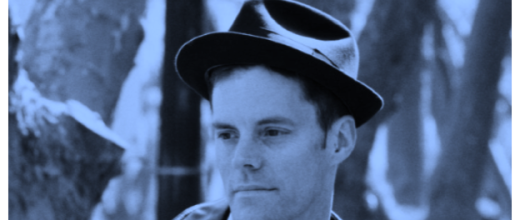 Adam P Hunt is a freelance writer who has previously written for The Library Journal and Premier Guitar Magazine. We are so happy to have him join us here at Guitar Radio Show.com.
Adam P Hunt 500 Words on Alternative Woods
"Alternative" material guitars aren't anything new. George Beauchamp's 1927 Dopyera Brothers made resonator guitars were made out of plywood, aluminum, brass and steel, and Beauchamp's 1931 "Frying Pan" guitar was made from cast aluminum plus who can forget the 1959 fiberglass bodied National Glenwood "Map" or the 1969 Ampeg /Dan Armstrong "Plexi"?
More recently there has been a lot of anger and confusion concerning both the Lacey Act of 1900, European Union Timber Regulation (EUTR) legislation and Convention on International Trade in Endangered Species (CITES) regulations and what that means to guitar builders, traveling musicians, and collectors. While I don't seek to delve into either of those issues rightly or wrongly they do have an affect what you may or may not build or may or may not buy.
Increasingly guitar makers, large and small have been searching for ways to make high quality, tuneful guitars that will appeal to players. While it has been an uphill battle some of the majors have stepped up to the plate.
In the late Seventies Gibson launched walnut bodied version of the Les Paul simply known as "The Paul" and in 1990 CF Martin has made a line of Forest Stewardship Council (FSC) certified guitars.
In 2013 article on the greenbuild.org site called "Making Music the Sustainable Way" the author listed a wide range of materials that contemporary builders are experimenting with, "Species such as: cherry, claro walnut, redwood, bay laurel, cedar, blackwood, sycamore, myrtle, koa, and maple" and stated, "These species come from a wide variety of sources including: wood reclaimed from building demolition, trees damaged from forest fire, driftwood, trees that have already fallen, and stands that are to be cleared for agricultural use".
A 2014 article in Musical Merchandise Review titled "Perfecting the Sustainable Guitar" site, Taylor the small Walden Guitars "hempstone" "Madera", and the Finish Flaxwood as companies as being on the cutting edge of sustainable materials practices.
Petros has made some highly collectable "Tunnel 13" guitars made from reclaimed railroad tunnel material and Rick Kelly of Carmine Street Guitars has made a name for himself by making pine bodied Telecaster variations out of timber salvaged from a loft owned by film maker Jim Jarmusch.
If you are a working musician chances are you probably don't want to perform without your favorite instrument, even a vintage one. In the post 9/11 world traveling internationally has become a huge pain in the rear, so much so that even seasoned road dogs like Eric Clapton are deciding throw in the towel.
But if you do travel internationally it's probably best to leave your prized vintage favorite at home and buy a modern CITES compliant second best version (read; leave your '59 Les Paul at home, take your Korean made Epiphone Les Paul with you).
With a little digging around I did find a 2014 article in the Official Journal of the American Federation of Musicians of the United States and Canada called, "Urgent Call to Action: Register Your Instrument to Help Avoid Interrupted International Travel". The author, Alfonso Pollard suggests you immediately "obtain a US Fish and Wildlife Service (USFWS) traveling permit for your musical instrument. You should apply as far ahead of your trip as possible because government processing time may be unpredictable".