500 Words with Adam P Hunt- Fane Speakers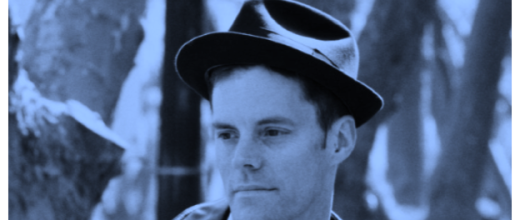 Adam P Hunt is a freelance writer who has previously written for The Library Journal and Premier Guitar Magazine. We are so happy to have him join us here at Guitar Radio Show.com.
500 Words by Adam Hunt Fane Speakers
Stop for a moment. What's the first name that comes to your mind when some one says the words, "British speaker maker"? Chances are Fane isn't the first name you may think of but Fane was every bit as important as Celestion when it came to creating the unique dialect of British amplifiers.
Widely used in many British companies Fane found their way into Marshall, Vox, Laney, WEM, HiWatt, Selmer, Orange and Sound City amps and cabinets. Fane became famous for a gutsy sound and speakers that could handle a lot of power partly due to their use of fiberglass voice coils, alnico magnets and solid construction.
Starting in 1958 Fane has had its ups and downs throughout its nearly sixty-year history and by the early 1980s Fane was in trouble. Musical tastes had changed, ownership of the company had shifted, and the cost of doing business in Britain was on the rise. After much effort and delay former Fane managing director, Neil Barnes, rescued Fane from oblivion.
Barnes was originally hired by Fane in 1966 as a press shop foreman and eventually worked his way up the ranks. After Fane sunk under the waves in the early eighties the company quickly changed hands several times and in 2007 Barnes was to secure the company.
Today Fane is a family owned company, Neil and son Mark Barnes and is partnered with a sister company Precision Devices. While Precision Devices focuses on high-end British made audio speakers, Fane has a broader product line and takes advantage of low cost high quality Chinese subcontractors.
In a 2013 interview for Audi Pro International Neil Barnes states, "It's always a challenge to set up a manufacturing facility off-shore, but fortunately we've had a very smooth ride without any significant difficulties," Neil continues. "We have an exceptional team in China sharing the same attitude, mindset and ethos as the team back here in the UK; there's no us and them. We're operating together in a seamless way. That's the key – if you think on the same lines and work on the same lines, with the same dedication to the end result, then you're most of the way there."
"We use the example of Apple – it's designed and engineered in the US, but assembled in China. If you form the right structure with the correct quality control in place, then you're OK."
For guitar players Fane produces two distinct lines of guitar speakers, the Medusa and the AXA series. The Medusa series is geared towards players who favor more classic rock sounds while the AXA still has a vintage flavor to them they are set up to handle an extreme amount of power.
For audiophiles Fane also produces a full range of speakers for home audio, studio and live music venues.
Fane, it seems is making a comeback. If you're looking for a way to stand out in the mix or want to capture that missing element in your Vox, HiWatt, Laney or Orange reissues Fane may be just the thing you need.