500 Words with Adam P Hunt- In Defense of Country Music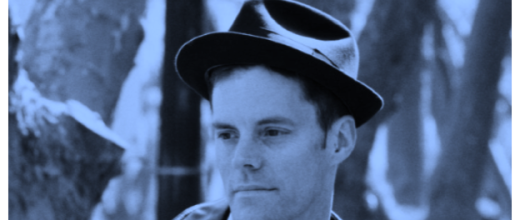 500 Words In Defense of Country Music
Rock and roll had been one of the most dominant musics of the twentieth century. Early rock and roll combined elements from electric blues, boogie, jazz, R&B, gospel, jump blues and country, put them in a stew pot, and came up with something new.
Country had been an integral part of the early development and in fact Chuck Berry's first hit, "Maybellene" was an adaption of a traditional country fiddle tune called "Ida Red".
Charlie Poole and the North Carolina Ramblers recorded an early version of "Ida Red" called "Cripple Creek" in 1928.
"Ida Red" became such a hit for Bob Wills he recorded a version in 1938, a second version in 1941 and a boogie version of the song 1949.
Before Bill Haley had a hit with "Rock Around the Clock" Bill Haley fronted a group called Bill Haley and the Saddlemen and even recorded a version of "Rocket 88".
One doesn't have to go too much further to find another direct link between rock and country than Glen Campbell's involvement with The Beach Boys.
After moving from Arkansas to Los Angeles Campbell became a session musician and member of the famous Columbia Records "Wrecking Crew".
Campbell's guitar can be all over on The Beach Boys' "Pet Sounds" album. He also played on records with Nancy Sinatra as well as Elvis too.
Country recordings first started to appear during the late 1910s but it wasn't until the 1920s with the success of Vernon Dallhart's "Wreck of the Old '97" in 1924 that Southern Appalachian fiddle music reached a larger audience.
The first superstar of country was Jimmie Rogers and his million-selling single, "Blue Yodel #1" in 1927.
Throughout the decades country music has going through more of its share of stylistic changes, some for the better and for some for the worst. At its core, however, country music is about good song writing and (as far as we're concerned) great guitar playing.
My first exposure to country was by way of "Hee Haw" co-hosted by Roy Clark and Buck Owens. It wasn't until years later that I realized that Roy was a monster guitar player and has a signature model guitar made by Heritage.
Even though Jerry Reed is better known as Burt Reynolds' sidekick in "Smokey and the Bandit", he was a fearsome guitar player.
More recently Brad Paisley and Keith Urban have picked up where their processors had left off and are both well-regarded guitar players.
Country is probably isn't for every one but just try "faking" playing that style, it's tough. While there are similarities between blues and country the "feel" and timing is quite different. That said, I think any player from any genre can add some new dimensions to their playing by adding some country licks.
If you're like me and have come to country via punk rock background I was surprised how much I liked Elvis Costello's "Almost Blue" album of country covers.
I'm also a big fan of Social Distortion singer, Mike Ness, two solo albums, "Cheating at Solitaire" and "Under the Influence".
I would be remiss by neglecting The Mekons alum, Jon Langford and The Waco Brothers.
Adam P Hunt is a freelance writer who has previously written for The Library Journal and Premier Guitar Magazine. We are so happy to have him join us here at Guitar Radio Show.com.