500 Words with Adam P Hunt- Jack Bruce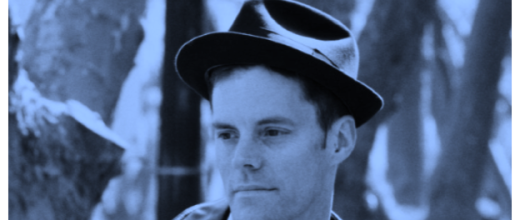 Adam P Hunt is a freelance writer who has previously written for The Library Journal and Premier Guitar Magazine. We are so happy to have him join us here at Guitar Radio Show.com.
500 Words about Jack Bruce by Adam P Hunt
By now you may have already heard about the passing of former Cream member Jack Bruce. There's also a good chance you may have already read several tributes to him by former band mates and people who are famous fans.
Even though John Symon Asher Bruce is best known for his short tenure with (arguably) the first "super group", Cream, Bruce was somewhat of a musical prodigy prior to joining Cream having won a scholarship to the Royal Scottish Academy of Music and Drama due to his early mastery of the cello.
Bruce later would fall afoul with the school administrators due to his love of jazz. As a contemporary music listener it's hard to appreciate how radical and challenging jazz was to the stayed and regimented world of classical music academies.
Like a lot of young English jazz musicians during the early sixties, Bruce found himself being increasingly pulled into the burgeoning R&B scene. Bruce would filter through a number of outfits including Blues Incorporated, led by "the founding father of British blues"Alexis Korner, and the Graham Bond Organization, both of which included Ginger Baker.
Although largely forgotten by contemporary audiences Blues Incorporated was an incredibly important figure in the British blues scene and at one point or another Blues Incorporate would include Charlie Watts, and Graham Bond. Blues Incorporate also attracted and occasional stage jumpers such as Mick Jagger, Keith Richards, Brian Jones, Rod Stewart, John Mayall and Jimmy Page.
In 1965 "God" (Eric Clapton) got tired of his of the pop direction the Yardbirds were going with their psychedelic hit "For Your Love" he decided to ventured out on his own. After a brief tenure with John Mayall Clapton again was looking for another gig.
On the behest of Ginger Baker invited Clapton to join a new group Baker was forming, the Cream. Clapton asked Bruce join as bassist but unbeknownst to Clapton Baker and Bruce were engaged in a long simmering feud that would lead to often volatile stage performances and a short life for Cream.
If airplay were any indication, Jack Bruce's career started and stopped with Cream, but Bruce would record fourteen studio albums including the instrumental jazz "The Things We Like" with John McLaughlin, "Harmony Row" (Bruce's favorite), and several albums with another short lived power trio West, Bruce and Laing.
Even though it did not chart well "The Things We Like" should be required listening for any fan of Miles Davis era John McLaughlin. Bruce had the ability not only to reign in but to play off of McLaughlin too. "The Things We Like" compositions ranged from bebop to free jazz proving that Bruce was every bit as good of a jazz player has he was a rock player.
Throughout his career Bruce would also play with Rory Gallagher, Gary Moore and Robin Trower.
Bruce also found a place in Ringo Starr's touring and recording band and would eventually form one more super group with Vernon Reid, Cindy Blackman and John Medeski.
Bruce lived an excessive life. Eventually that excess would lead to a liver transplant shortly before Cream's final reunion shows at Albert Hall and Madison Square Garden in 2005.