500 Words with Adam P Hunt- P-90 Pick ups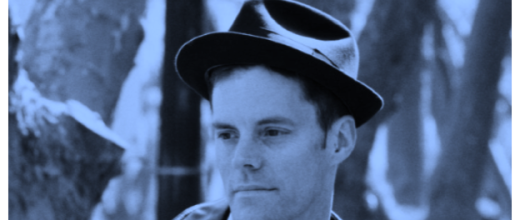 Adam P Hunt is a freelance writer who has previously written for The Library Journal and Premier Guitar Magazine. We are so happy to have him join us here at Guitar Radio Show.com.
500 Words by Adam Hunt. 500 Words on The History of the P-90 Pickup
It's funny to think that the electric guitar is almost a hundred years old. If the guitars of Alvino Rey, Charlie Christian, and Grant Green were around today they would be great grandparents.
Although the original guitars from the 1920s were fairly crude, one can still travel back in time with one of the earliest pickups still in production today, the P-90.
In 1936 Gibson introduced its first electric guitar, the ES 150. Over the years the ES 150 has become closely associated with jazz great Charlie Christian. Today, people often refer to the ES 150's bar magnet EH-150 pickup as the "Charlie Christian" pickup.
In my research, I contacted vintage guitar expert George Gruhn. According to Gruhn, Walter Fuller invented the P-90 pickup in 1946.
By 1952 Gibson was facing an existential crisis. A new musical sound was emerging from southern California and that sound was being shaped partly by the adoption of musical instruments built by a former radio repairman named Clearence Leonidas Fender.
During early the fifties Gibson was concentrating their efforts on "big box" jazz guitars and "cowboy" acoustics. Gibson was doing well and only had a handful of competitors: CF Martin, Epiphone, Gretsch, Mosrite, and Rickenbacker.
Most of these companies' guitars were basically acoustic guitars with a pickup attached to it; that is except for the upstart Fender.
As Fender began to make inroads with the revolutionary solid body guitar designs pioneered by Les Paul and George Beauchamp, Gibson was starting to get a bit nervous.
Gibson's guitars were expensive while Leo's guitars were inexpensive and didn't feedback when played at high volume.
When Gibson launched their first solid body guitar in 1952 it included two P-90 pickups. For the first five years of its life the Les Paul would sport two P-90s but in 1957 that changed with the invention of humbucker. The humbucker pickup was invented to help eliminate some of the noise issues inherent in the P-90.
If you listen to audio clips of very early Gibson PAF humbuckers they sound a lot like P-90s. Early PAF pickups have clarity that later humbuckers lack. Small wonder why an entire cottage industry has tried to recreate the sound of the original PAFs.
After 1957 Gibson relegated the P-90 to student model guitars. The P-90 seemed destined to extinction until players like Carlos Santana, Pete Townshend, Leslie West, and Martin Barre were seen to play them on a regular basis.
However, it wasn't until a scraggly little guitar player with a beaten up Les Paul Jr. stumbled onto the scene that the demand for P-90 equipped guitars started to peak.
His name was John Anthony Genzale, Jr., better known as Johnny Thunders. Johnny used a variety of guitars throughout his years with the New York Dolls, The Heartbreakers, and Gang War but the Jr. is the one he's most frequently seen with.
Both The New York Dolls and The Heartbreakers were a huge influence on the early punk scene. Because Les Paul Juniors were inexpensive they were picked up by wannabe Johnny Thunders.
•
• Walter Fuller isn't a well-known name in the guitar world but I think it should be. His contributions are every bit as important as Les Paul, George Beauchamp, Leo Fender, Seth Lover and Ted McCarty. Sixty-eight years on, the P90 shows no sign of going away. Thank you Walter.