500 Words with Adam P Hunt- Standel Amplifiers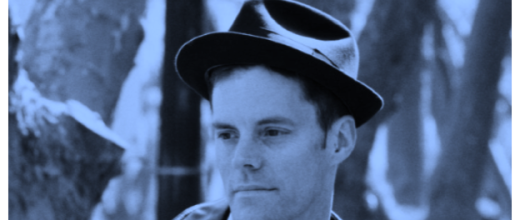 Adam P Hunt is a freelance writer who has previously written for The Library Journal and Premier Guitar Magazine. We are so happy to have him join us here at Guitar Radio Show.com.
Adam P Hunt 500 Words on Standel Amplifiers
No doubt you've walked into a guitar shop and have seen an array of amplifiers kicking around, Fender, Marshall, Vox, Randall, Egnater, Orange, Peavy, you know, the usual suspects.
If you're lucky you'll run across something either exotic or obscure such as a Fuchs, Red Bear or even a Diaz. A while ago I was taken aback when I walked into one of my favorite consignment shops and I ran into a Standel.
Of course I had heard the name before because Standel amps due to their link to Chet Atkins but this was the first time I had seen one in the flesh.
Standel may be less familiar to some contemporary players but at one point they boasted an enviable roster of players who played them including Merle Travis, Joe Maphis, Speedy West, Grady Martin, Hank Thompson, Wes Montgomery and Cliff Gallup.
According to guitar wiz Deke Dickerson Standel began when in 1952 electric guitar pioneer, Paul Bigsby approached electronics engineer, Bob Cooks, about developing a Bigsby amplifier. With a fifty-dollar advance Cooks made a working prototype. Initially Cooks was pleased his results but when Bigsby brought over one of his steel guitars the outcome was less than stellar.
Cooks and Bigsby went back and forth a couple more times until Bigsby eventually abandoned the project. After many hundreds of hours more work Cooks eventually came up with a design he was happy with and name the company San (for standard) el (for electronics).
Bob Cooks then hit the local music circuit to drum up some business. Cooks eventually convinced Speedy West to try his amp in a live setting. West was so impressed with the amp's performance he became Cooks' first paying customer.
The first Standels were all custom but by working with performers Cooks developed what would eventually become the 25L15 model.
Standel eventually ventured into making guitars and basses. Initially the designs were developed by Simei Mossely but were manufactured from 1961 to 1967 under the Harptone name by Billy Lynch in Alabama.
Like a lot of amp companies Standel switched from vacuum tubes to a solidstate format in the sixties and due to reliability and performance issues they turned out their lights in 1972.
That's where the story could have ended but like Paul Bigsby's Crocker Motorcycles Standel has risen from the ashes. In 1991 a Standel enthusiast named Dan McKinney had purchase the remaining back stock of an extinct electronics firm called Quad-Eight and launched a high-end point to point wired recording consul company named Requisite.
As a child McKinney's stepfather had been a Standel dealer and gave the young Dan McKinney a Standel. Years later McKinney was dropping his daughter off at school and remembered that the old Standel factory was just around the corner. McKinney decided to visit the now closed facility and after a quick visit became fascinated by the idea of relaunching the Standel brand.
McKinney tracked down both Bob Cooks and the company's former head of PR, Frank Gralock, and expressed his interest in bringing the company back from the dead. Both Cooks and Gralock had said they had tried several times to resurrect Standel but no one was adept at point-to-point wiring as McKinney.
By 1998 a new Standel 25L15 had emerged and debuted at that year's NAMM show.
Today Standel once again stands proud and is still made in southern California and produces not only a modern version of the 25L15 the EL84 based two channel Switchmaster series and a variety of speaker cabinets.