500 Words with Adam P Hunt- Ted Newman-Jones III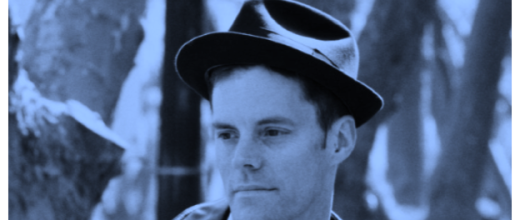 Adam P Hunt is a freelance writer who has previously written for The Library Journal and Premier Guitar Magazine. We are so happy to have him join us here at Guitar Radio Show.com.
Adam P Hunt 500 Words on Ted Newman-Jones III
Ted Newman-Jones III is somewhat of a shadowy figure. The Nashville based guitar builder was the man who was responsible for putting together Eric Clapton's famous "Blackie" Stratocaster in 1970. Soon there after Ted Newman-Jones made his way to France when The Stones were recording "Exile on Main Street" and talked his way into working on Keith Richards' guitars. Ted Newman-Jones would serve as Richards' guitar tech from '72 to '79.
There are builders to the stars and there guitars of the stars. Just as some companies become so associated with a particular recording artist it's hard to separate the two. Even though Jimi Hendrix is best known for playing a Stratocaster he played guitars from Danelectro, Epiphone, Gibson, Gretsch, Supro, Martin, Mosrite, and Zemaitis.
Other builders become inextricably linked to a single artist. Doug Irwin made a handful of guitars (Eagle, Wolf, Tiger, Rosebud, and Wolf Jr.) for Jerry Garcia and as a result he had written himself into music history.
Some builders like Tom Anderson, John Bolin, Kris Derrig, Roger Fritz, Roger Giffin, Dennis Merrill, Danny Ransom, and Paul Reed Smith have made guitars for major artists made to look like models from big name companies.
Ted Newman-Jones built a handful of guitars for Keith partly to replace some recently stolen ones and partly to allow Keith to take advantage of his newfound love for open G (G-D-G-B-D) tuned five stringed guitars.
A sharp eye will spot that Keith using an unusual guitar on The Stones' '73 tour. The '73 guitar looked like mixture between a Les Paul Recoding model and an hourglass designed by Salvador Dali.
Keith can also be seen in a fairly recent Mesa Boogie catalog standing in a field holding what looks like mixture between a Les Paul Standard and an SG. The guitar is quite possibly an earlier Newman-Jones than the one used on the '79 New Barbarians tour.
The exact number of guitars that Newman-Jones made is a not clear from what I can tell the numbers range from three to five.
At a certain point Newman-Jones set up shop in Austin Texas and made guitars for Joe Ely, Tom Petty, Bob Dylan James Honeyman Scott (The Pretenders) and possibly for Lucinda Williams.
In the late eighties/ early nineties there were a variety of Newman-Jones design "Austin Special" guitars built by California based Chandler guitars including a baritone model, some basses and a handful of five string guitars.
Like all things Newman-Jones things get a little murky and there seems to have been a falling out between him and Chandler. While the company no longer makes the "Austin Special" their website clearly shows John Entwistle playing one.
Even more mysterious is Newman-Jones stint in jail during the late nineties. Not much information on the subject other than he seems to have been cleared of all charges.
Newman-Jones' guitars continue to have a polarizing affect amongst guitar aficionados. Some people love them, others don't. But for those who can't wait to own a true piece of rock 'n' history Ted Newman-Jones can be reached at:
Ted Newman-Jones Guitars
975 Burgies Chapel Road
Dyersburg TN 38027
cjp@cableone.net
Please include the word "guitar" in the subject line of the email