Guitarlington 2015- Man, you should've been there!!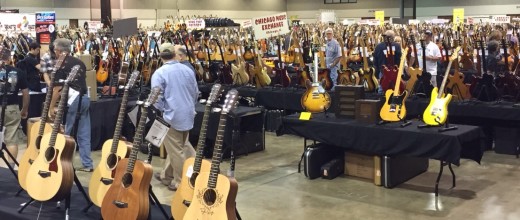 Amidst the sounds of guitars coming in a multitude of directions there lies a veritable treasure trove of new and some of the most sought after vintage guitars and amps on the planet. Yes, your at the 4 Amigos presented "Guitarlington" guitar show in Arlington Texas. This annual event has me yearning for October every year. This event is a fairly laid back joint of mostly friendly folks both buying and selling predominately vintage gear that is truly "Drool Worthy" from the pristine to the relic. As you stroll through the aisles (go slow, you don't want to miss anything) it's not uncommon to see many truly iconic guitars and on occasion an icon standing beside you gawking at the same bit of wire and wood, (This year we ran into everyone from the great Redd Volkaert to Jay Jay French of Twisted Sister).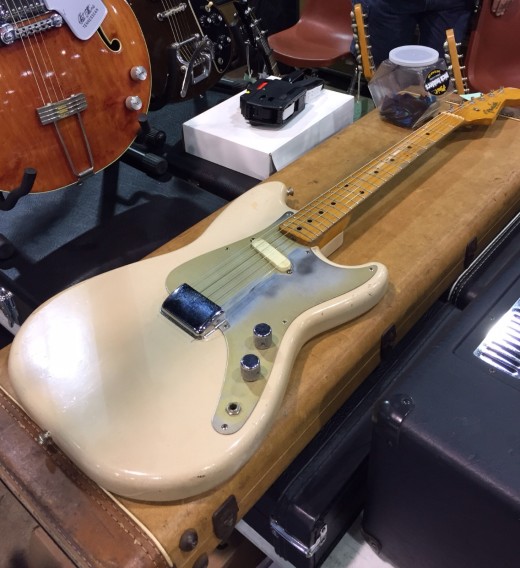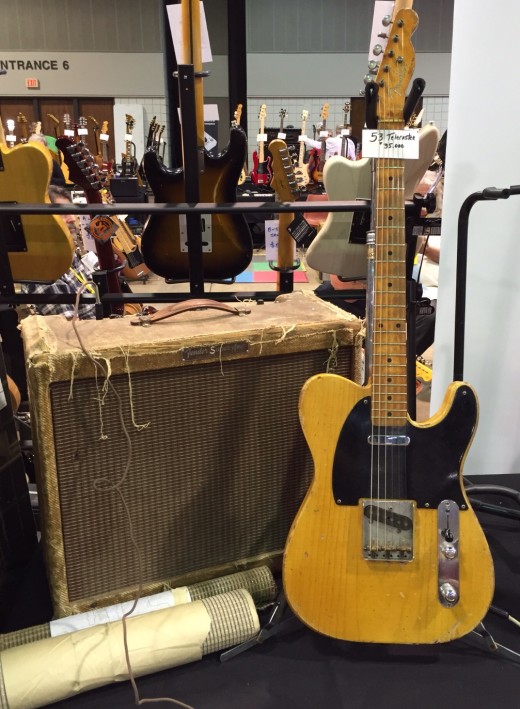 As in past years Heritage Auctions were in attendance tucked away in a private room, it's always interesting to see the items I will never be able to afford, so I treat it as an opportunity to see and touch history. This year there were some truly inspiring instruments, like Roy Buchanan's famous Tele, but the stand out for me was Mike Bloomfield's "Chopped" Tele. this was the guitar used on the first Paul Butterfield Blues Band record. They were crazy enough to let me play it, and if you believe in "MOJO", well this guitar had it. Hey, I make no apologies, I'm a complete guitar geek! Neither should you.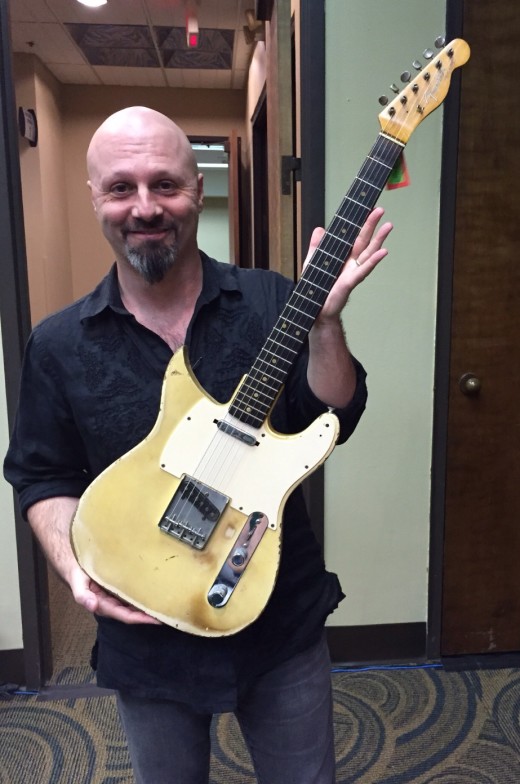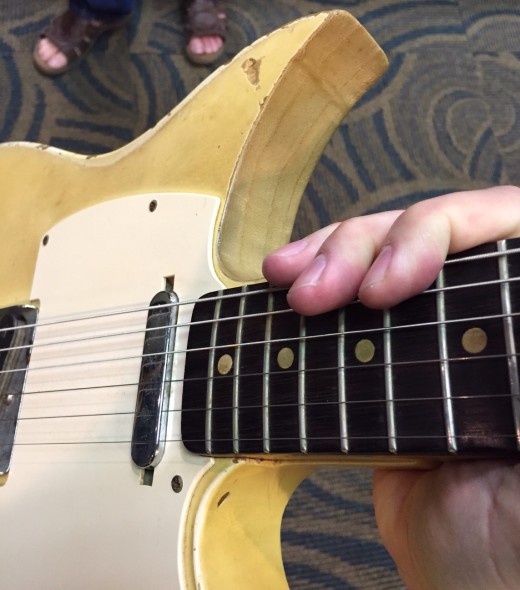 Along with all of the amazing vintage gear and accessories there were a handful of new gear makers, some with a vintage bent and others that were pushing boundaries while trying to capture the audience at the Arlington Convention center. some of the standouts for me was a guitar maker out of Memphis Tennessee, Killer B Guitars http://www.killerbguitars.com Unique, highly playable handmade designs and beautiful woods featuring Dylan pickups. Another maker was K-Line Guitars out of St. Louis http://www.k-lineguitars.com providing a more traditional take on familiar designs, this "New Vintage" vibe is very welcoming and great to play. On the pedal front I stumbled across an incredibly versatile wonder box called the "Velvet Hammer" from Tone Forge http://tf0001.wix.com/toneforge This little monster had a wide variety of tones that I haven't seen in a single pedal, well, maybe never! Then there was the "Texas Tone 12" amp from Blumentritt Amplification http://www.blumentritt.us that had the crisp cleans, and crunchy punch and pop I'm always looking for. All in all Guitarlington was a great weekend for the hardcore collector, the sometime/weekend warrior player and geeks like me!
Check out the 4 Amigos-
http://www.texasguitarshows.com