More Guitarists you may not know- 500 Words with Adam P Hunt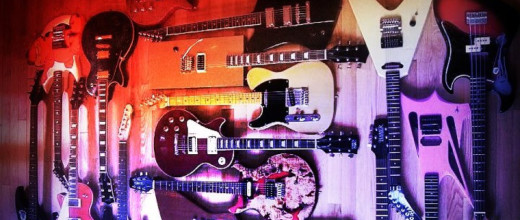 500 Words: More Guitarists You Should Know
Recently I talked to some one about guitarists and they asked me who I thought was my favorite guitarist was and in the spur of the moment I sputtered out the name Bill Frisell.
They stared at me blankly and said "Who?"
For every Jimi Hendrix there is a talented "nobody" just waiting to be discovered.
Pandit Debashish Bhattacharya: The godfather of the Indian slide guitar. Not only did Bhattacharya invent the instrument he was one of the instrument's foremost players. Bhattacharya's melody and rhythm verges on superhuman and fans of every genre should listen to him.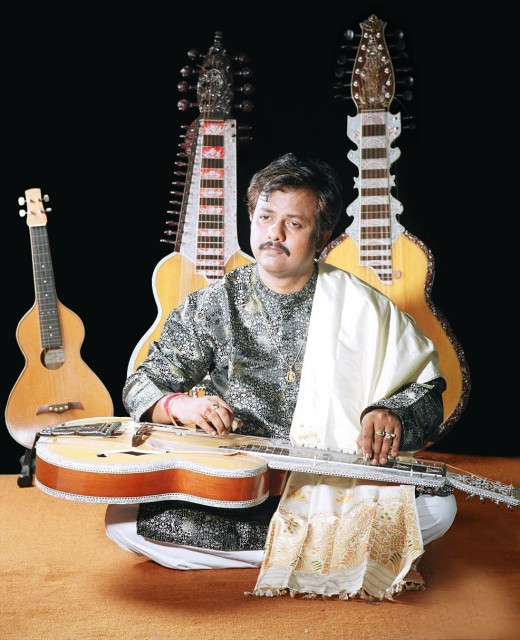 Pete Cosey: Cosey was a sessions guitarist for Chess Records and made his name backing the likes of Etta James, Muddy Waters and Howlin' Wolf and, most notably, Miles Davis. Cosey's fuzzed out funky mayhem can be heard on many records especially Herbie Hancock's "Future Shock".

Leslie Harvey: Harvey was the brilliant but ill-fated guitarist for the short-lived Scottish group Stone the Crows. If he hadn't been accidently electrocuted I have little doubt he would have taken his place amongst the great UK guitarists like Paul Kossoff and Mick Taylor.

Eric Bell: Bell was the original guitarist for Thin Lizzy and was a seminal member of the band when they were still a trio. After leaving Lizzy, Bell joined the Noel Redding Band and recorded several solo records.

Jef Lee Johnson: I stumbled across Johnson on YouTube and was just floored by this guy's immense talent. Powerful, sensitive, melodic, funky, tasteful the guy was the real deal. He was so good he may make you want to quit.

James Blood Ulmer: Is there a genre called "fee blues"? If not, there should be. James Ulmer fuses the free jazz elements of Ornette Coleman with the gut wrenching emotional impact of Skip James and has created something unique.

Tuck Andress: Andress is another guitarist that re-defines what is possible with a guitar. Tuck's two-handed techniques would shame any practitioner of this approach but because he's a "jazz player" he's criminally overlooked.

St. Vincent: Annie Clark a.k.a. St. Vincent is a player that walks a precarious line. St. Vincent has somehow been able to find a middle ground between pop and avant-garde and is the fist woman to have a signature guitar from Music Man.

Kim Simmonds: Savoy Brown is one of those bands that should have been superstars but weren't. For those that like the swamped out boogie vibe of Foghat, check out Savoy Brown's excellent "Hellbound Train".

Killick Hinds: Hinds is impossible to pigeonhole because he plays experimental acoustic music and he has the biggest pedalboard this side of Phil Keaggy. A bit of advanced warning, he's not every one's cup of tea. Some people may find him a bit off putting but you can't fault him for thinking outside of the box.

Special mentions:
Deborah Coleman: the napalm of blues.
Emily Remler: Modern electric jazz player.
Mary Osborne: An under appreciated jazz great.