On the Auction Block- EVH, Keith Richard, Frank Zappa and More!!!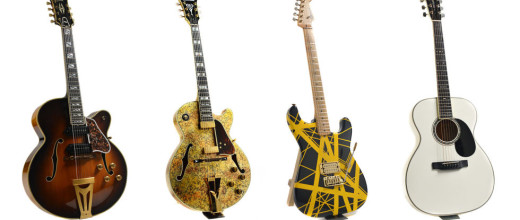 Arlan Ettinger of Guernsey's, who'll host an auction of over 250 celebrity-owed and historic guitars this weekend at Bohemian National Hall in New York (also available online).
"I don't know if it's strange" he says, of shelling out so much money for,say,a guitar played by Eddie Van Halen in 1982, which you can own for an estimated $60-80,000.
This is a cool and amazing opportunity so totally go check it out.
-Dee Winchester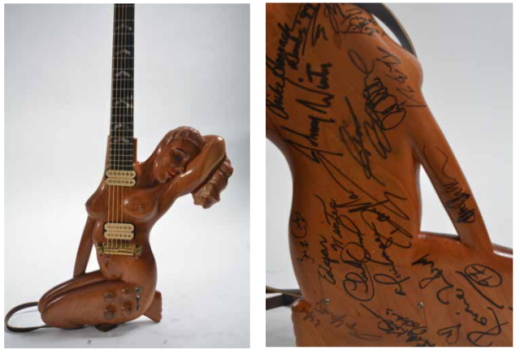 The Marilyn Guitar, signed by Keith Richards, Frank Zappa, Merle Haggard, and many others. Estimated value: $10K – $1MM.
http://www.esquire.com/entertainment/news/a42510/guitar-auction-guernseys/