Special Report- Dallas Guitar Festival 2016 Recap (Tons of Video!)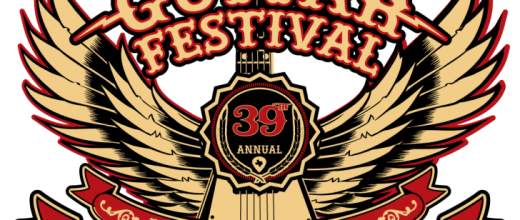 For us at Guitar Radio Show, there's one show we really look forward to every year. The Dallas International Guitar Festival, the part guitar show/part concert is truly a yearly Woodstock for the most popular instrument in the world.
People from all over the planet make the mecca to Dallas Texas to gawk, wheel and deal and get treated to some of the most intense guitar performances ever to take place under one roof. As you walk the dealers hall you can see and purchase some of the most incredible new and astounding vintage guitars, amps and accessories known to man.
This year was the 39th year for this show, one can only speculate what Jimmy Wallace the events creator has in store for us next year when the show turns 40. One thing for sure, we'll be there.
If you ever been to this event you know what i'm talking about, if not, you need to experience this amazing weekend.
Go to http://www.guitarshow.com
Here's some snippets from across the weekend-

Eric Gales Burns down the house-

Sonny Landreth doing as only he does-

Brad Whitford teaches us how to play "Toys in the Attic" on the Dealers floor-

Johnny Hiland lays down some blues-

Whitford St. Holmes gives us a medley of Aerosmith and Nugent-