Tips, Tricks & Licks #1 With Scott Gailor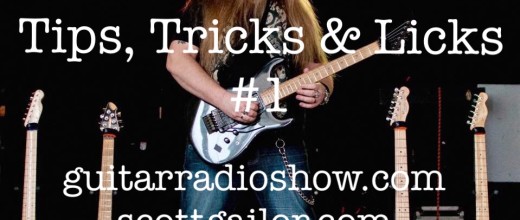 The first installment of the monthly video lessons from Killer guitarist Scott Gailor. Scott will push you to think differently, learn more and be the guitarist you want to be.
Guitar Radio Show is honored to have him as part of the family.
Check out Scott latest disc "Technicolor Monochrome" at http://www.scottgailor.com/new-products/scott-gailor-technicolormonochrome-cd